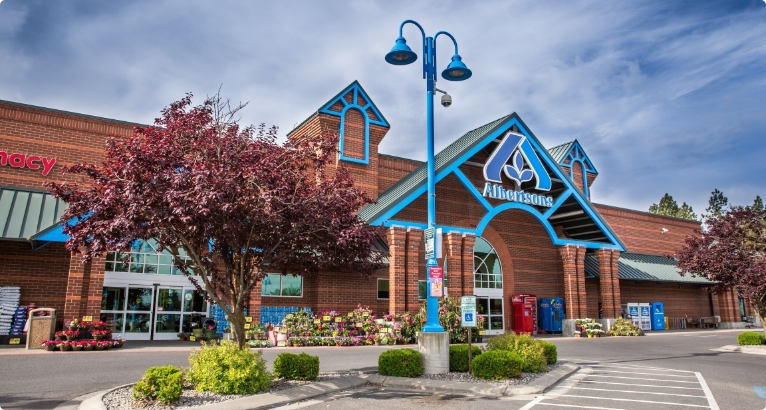 Whether opening a new business or expanding it, many business people make their first expensive mistakes when negotiating a commercial lease. If you can iron out the right terms in the lease, it can benefit your business in many ways. In this article, we'll discuss some of the tips and tricks for how to negotiate a commercial lease in your favor so that you can open the shop doors on the right foot.
 
Do not misunderstand, leases are important legal contracts and should be closely read before signing as they often make or break a company. With that, the first piece of advice is never rush through negotiating a commercial lease. It isn't uncommon for landlords to give you a form that states the lease's asking terms with a response section for the tenant to counteroffer, which gives you plenty of time to research the terms, consult with an attorney, or compare it with other leases you're looking at. Never be afraid to ask for the terms in writing at any point in negotiating, and most of the time landlords or agents will be willing to negotiate at least some points.
 
Remember to take your time with a commercial lease and read through it, just as you should with these negotiating tips below.
 
Length of Commercial Lease
The first point to remember in how to negotiate a commercial lease is the length of time the space is yours. The length of the lease that is best depends on the type of business you have, for example:
small businesses typically have a 1 to 2-year lease
Shorter leases are better if you're waiting for another space to become available
Longer leases are better if your business is heavily affected by location
 
When it comes to the length of the lease the rule of thumb is that shorter commercial leases give you flexibility while long-term leases ensure affordable business space for a predictable length of time.
 
Read Termination Clause Carefully
Almost all commercial property leases have a termination clause and it's an important section to fully understand as well as to read carefully. The termination clause spells out the terms for default and termination, which is where you want to negotiate if at all possible. Specifically, you'll want to discuss any penalties for early termination and clauses for paying a month's rent instead of the entire amount owed on the lease. These can help you a great deal if you decide to leave the space before the lease has ended.
 
Any Hidden Costs?
What kind of a commercial lease are you negotiating? There are, generally, two primary sorts: a gross lease where all costs are included or a net lease in which there are costs on top of your rent. Utilities are a good example of the latter. You don't want to sign a lease and have surprise maintenance or upkeep costs attacking your budget, after all.
 
When negotiating a commercial lease, it's best to have a frank conversation about the cost details, such as specific systems maintenance, like the HVAC, and if so, what is the current condition of it? If going down that road, discuss the estimated costs of maintaining the systems you'll be responsible for. Another conversation to have with the landlord is a potential cap to costs or discuss higher rent in exchange for the landlord taking all the costs. If you decide that paying for utilities is fine, find out if there are separate utility meters or if it's portioned out by square footage.
 
Don't Take As Is
Even if you're satisfied with a lease after reading and researching it, take the opportunity to discuss changes that can further benefit you. Remember, this is a contract you're obligated to uphold for quite a while, and so you should think ahead. For example, making the landlord responsible for improvements before moving into the space.
 
Look at Comparable Rents
Perhaps one of the greatest points of negotiating a commercial lease is the rent itself, and for that, you want to be fully armed. Research the area and find what the average costs are so you can negotiate a fair price. Also, consider discussing a cap on increases if it's an up-and-coming neighborhood. At this stage of negotiating don't be afraid to bring up your security deposit or the conditions you need to meet to get it back.
 
Force Majeure/Acts of God Clauses
The COVID-19 pandemic has made this clause all the more important as many business owners found it doesn't apply to acts of government mandating shutting down. Very few commercial leases included pandemics as a force majeure event and that caused quite a stir in the courtroom, many verdicts being against tenants.
 
The language in these clauses is usually vague, so it's good to go over it with a lawyer to better negotiate.
 
Negotiating a Commercial Lease
The tips for how to negotiate a commercial lease above are general advice, a great deal depends on the kind of commercial space you need. Office buildings, malls, retail stores, manufacturing space, hospitals, gyms, restaurants, these all require different considerations just as your type of business does.
 
As one of the largest developers, property managers, and a leading commercial real estate firm, we understand how to negotiate a commercial lease. Since 1937 we've handled properties of all sorts and currently over 4 million square feet of commercial property. Discover more about working with experienced experts in commercial leases by following the link below and happy negotiating!