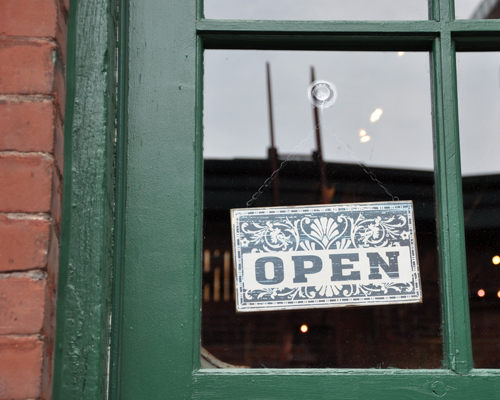 Are commercial real estate prices falling is a question often asked, especially around times of crisis, and the COVID-19 pandemic has ensured the query is searched again. Whether or not commercial real estate prices are falling is a difficult question to answer. There are many variables and a changing landscape, so to get to the bottom of it, we need to discuss where things are right now and the trends they seem to be following.
 
Not all Industry is Equal
Different industries look for and exist in different types of commercial real estate, so the prices and value are different as well. You can make predictions based on aggregate CRE returns, but if you want to have information that pertains to your business, it is better to discuss whether or not commercial real estate prices are falling in different sectors.

 
CRE Properties Doing Well
What is clear from data in mid-2021 is that some industries have fared better than others, such as industrial or logistic commercial real estate and multifamily units. During the pandemic, industrial CRE spaces were the best performing and gained 14% year-over-year, partly due to the high e-commerce demands. This includes bulk distribution warehouses, manufacturing warehouses, and other types of industrial commercial real estate properties. In fact, nearly all of the positive NPI (NCREIF Property Index) returns over the last year can be attributed to the industrial/logistics commercial real estate spaces.
Another sector that has been doing well is what is sometimes called the "alternative sector." This is the category healthcare facilities, self-storage, life sciences, and senior housing falls under. These commercial real estate properties have been attracting growing interest from investors due to their lower turnover and fairly high yields. It makes sense that anything medical and science-related would be doing better because of the COVID-19 pandemic, but it is still worth mentioning.
 
CRE Properties Struggling
Not all industries have done as well as the ones mentioned above and this is true of hotels, retail, and office commercial real estate properties. These industries were greatly affected by the pandemic and are slowly recovering. The NCREIF Hotel index has fallen by almost 27% since the beginning of 2020 and during the 2nd quarter of 2020, the occupancy rate was down to 30%. Retail spaces have been losing 6% YoY since the 4th quarter of 2019 with the decline of shoppers and many large retailers have filed for bankruptcy in 2020, including J.C. Penny, J.Crew, and Brook Brothers.
While office CRE spaces have taken a hit, they have resisted the pandemic's fallout even while they've sat empty. The NCREIF Office index went up by 3% YoY, though their resilience has yet to be seen as many companies are transitioning to permanent work from home. This will affect the demand for office space and may force new layouts to encourage greater distance between employees or move CRE spaces from one office type to another.
 
How does all this information pertain to whether or not commercial real estate prices are falling? How the businesses are doing and the amount of vacancies contributes to their value.
 
Factors to Consider
Discussing if commercial real estate prices are falling means involving a few factors into the conversation:

 
Working from Home Still
This was mentioned earlier, but it's often skipped over in discussing commercial real estate and is important if looking at office spaces. There is no sign of work from home policies ending, and in fact, many companies are transitioning to permanent virtual offices. As a result, many businesses are reducing office space rentals. According to CoStar Group, corporate tenants have put 42-million square feet of space back on the market in 2020. This trend seems to be continuing.
 
Population Decline in Major Cities
The population decrease in major cities is the result of middle-income people flocking back to the suburbs. This was beginning before the pandemic as prices were climbing and climbing in places like New York City, Los Angeles, and Chicago. Where people are heading can affect the value of commercial real estate for better or for worse, also leading to more vacant spaces with skilled labor or workers at all being harder to come by.
 
Who is Worth More?
The industries that have done well throughout the pandemic, all things considered, were the sciences, medical facilities, and industrial/logistic companies. These types of commercial real estate properties, because their industry is doing well, will see an increase in value while other types of properties are likely to further decrease.
Are Commercial Real Estate Prices Really Falling?
The value of commercial real estate ebbs and flows over time and can depend on the circumstances the country is in. Whether or not commercial real estate prices are falling, it's too early to tell. The pandemic was sudden and the recovery is still ongoing, but what is clear is that everything is responding to short-term change with long-term effects. Another thing that is clear is that trust and confidence in commercial real estate are rising with pessimism beginning to subside among investors.
 
The best way to approach finding commercial real estate prices that are within your price range is to partner with an experienced commercial real estate firm like Goodale & Barberi. Even through the pandemic, we remain one of the largest developers and property managers. Since 1937 we've handled properties of all sorts and currently over 4 million square feet of commercial property. Discover more about working with experienced experts in commercial leases by following the link below and happy negotiating!